Last week, Will Davis and I got together again to run a week-long workshop for directors at the Strand Theater in Baltimore, Maryland. We were invited by Elissa Goetschius, the incoming Artistic Director of The Strand, who not only organized all the logistics of the week, she also participated in the workshop, AND faithfully tweeted our many conversations, ideas, and quotes. (I don't know how she did it all!)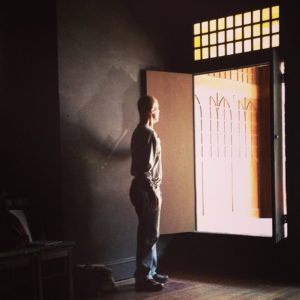 The curriculum was based on the course that we put together for the Kennedy Center Directing Intensive, but with some modifications to address some questions that the directors has about craft. The week focused more on the toolbox that each director has when approaching a play, crafting and defining the vision of a director as well as two days devoted to the career and business of being a professional director.
It was a great week of discussions, scene presentations, master-classes and visions of the future. I was blown away by the talent and hunger of the participants. The workshop ranged from minute text-analysis to broad directorial vision conversations, to even ways in which the industry works and proposals to change the landscape of American theater.  I've collected many of the best quotes and tweets from the week below.
http://storify.com/oct1473254/snow-camp-a-directing-intensive